At Weiss ENT, our goal is to provide efficient and courteous service.
Our staff strives to make our practice your neighborhood Ear, Nose and Throat specialists. We treat our patients the way we all want to be treated: as neighbors and friends. Discover why Weiss ENT is the ENT Marietta and Woodstock GA calls first!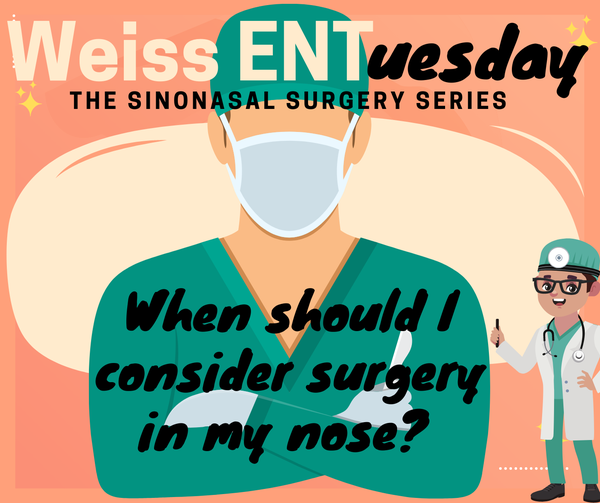 Hello again! Welcome to our next Weiss ENTuesday! We're going to kick things off a little differently today by presenting the beginning of The Sinonasal Surgery Series where we answer the question: When and why should I consider having surgery on the inside of my...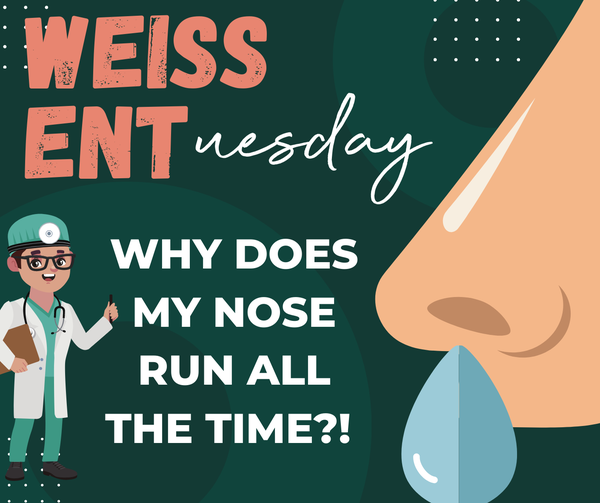 What are Inferior Turbinates? The inferior turbinates are the hot dog look-alike structures that sit on the floor of the side wall of the nose. It is the lining of the inferior turbinates that swell and shrink throughout the day causing us to be stuffy on one side,...
Why is it that for most people a cold lasts 3 to 6 days, but my cold inevitably progresses into a prolonged sinus infection that is often hard to clear up?!
Weiss ENT is proud to feature its Specialty Centers. These Centers allow us to provide the full range of Otolaryngology care for our patients.
Allergy & Sinus Center
The Allergy & Sinus Center features the evaluation of chronic nasal obstruction, facial pressure and sinus infections featuring the medical and surgical treatment of chronic sinusitis including, when appropriate, in-office balloon sinuplasty.
Snoring & Sleep Apnea Center
Does your partner snore preventing you from sleeping well? Do you possibly suffer from obstructive apnea causing you to be lethargic in the morning and fatigued during the day? Weiss ENT is excited to announce the North Atlanta Snoring and Sleep Apnea Center featuring Home Sleep Tests and minimally invasive in-office procedures to treat snoring and obstructive sleep apnea.
Audiology & Hearing Aid Center
The Audiology and Hearing Aid Center is directed by audiologist Dr. Jiovanne Hughart. Locally and nationally renowned, Dr. Hughart is available to perform diagnostic hearing evaluation as well as counsel people on the latest in hearing aid technology.
Dr. Lawrence Weiss, ENT
The ENT Doctor in Marietta and Woodstock GA to Call First
Dr. Lawrence Weiss specializes in caring for children as well as adults. He has extensive experience in pediatric otolaryngology having trained under several prominent pediatric otolaryngologists.